As businesses shift towards online platforms, the need for practical digital marketing tools or strategies has become more critical than ever. Whether you're an entrepreneur just starting or an established company looking to enhance your online presence, many digital marketing tools are available to help you achieve your goals.
Do you search for the right tools for marketers and resources? We all want, as businesses, to streamline our efforts and reach our target audience more effectively. In this blog, we'll look at some of the top digital marketing tools available and explore how they can help you optimize your online presence and drive more conversions.
SEMrush
One of the most popular digital marketing tools for all your Search Engine Optimization (SEO), content requirements, market research, and social media management. This marketing tool allows you to research keywords and check competitors, and other details. However, this tool is paid, but you can use the free version when starting any new business for in-depth keyword research. Marketers and SEO strategists make use of this tool for effective working.
Let's have a look at the uses of SEMrush.
SEO Audit: SEMrush can perform a comprehensive SEO audit of your website and identify any technical issues affecting your search engine rankings. It can also suggest improvements to your content and keyword targeting.
Keyword Research: SEMrush allows you to research and analyze your competitors' keywords. This can help you identify new keyword opportunities you may have missed.
Competitor Analysis: You can use SEMrush to analyze your competitors' online presence, including their organic search rankings, paid search campaigns, backlinks, and more. All this information is required to start any business and create an effective digital marketing strategy.

Price: Paid SEMrush plans range from $119.95/month to $449.95/month.
Canva
We all love free, template-rich, and creative tools! Canva is the best online graphic design tool that checks all those boxes. For all who are starting a business and need marketing tools, they look for graphic design for which Canva is best.

Let's have a look at the uses of Canva.
Select templates: – Canva has a wide range of pre-made templates and images that implies designing pictures and creating a video with stunning graphics in minutes.
Animated video in Canva: – Now, create your animated video in Canva by using one of the pre-made templates. Use video editing software to create videos in minutes with drag-and-drop capabilities.

Price: Free! Upgraded version of Canva pro starts at $119.99/year per person.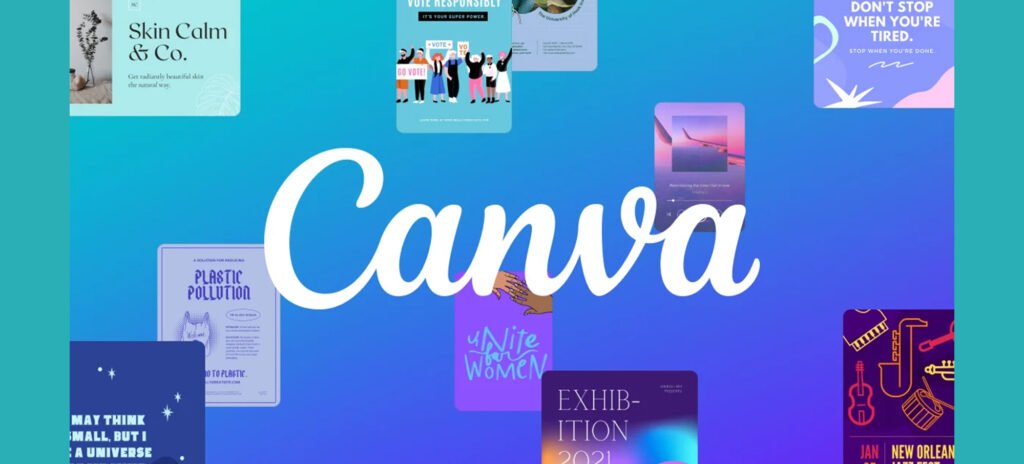 Ahrefs
Ahrefs is a popular keyword research tool that the SEO strategist needs to audit and optimize your website. You can check the content ranks, use the Content Gap tool and determine key weaknesses for content areas. Isn't it a fantastic marketing tool?
Optimize your website: – It's time to optimize your website considering the marketing needs. Does rank tracking follow your performance over time?
Discover top-performing content: – Get insights about competitor's sites and uncover profitable keywords for which they are ranking, determine performing content and track ranking progress.

Price: Ahrefs has free SEO tools for everyone. Paid plans range from $99/month to $999/month. Depending on requirements. 
Slack
Digital marketing tools' success of projects hinges on the ease of communication among the teams, which is needed for any new business. Any company should invest in easy-to-use software that offers the team uninterrupted interaction and data sharing. For any business, one of the famous team collaboration platforms is slack. Digital marketers make use of Slack every single day.
Easy communication: – For digital marketing, it is easier to communicate with the team members in real-time.
Project collaboration: – Project collaboration and assistance for the team are needed anywhere. Messaging platform allows a rich collection of options and settings to users.
Price: Free version of Slack with some limitations. Upgrade to paid plan $7.25 per active user per month.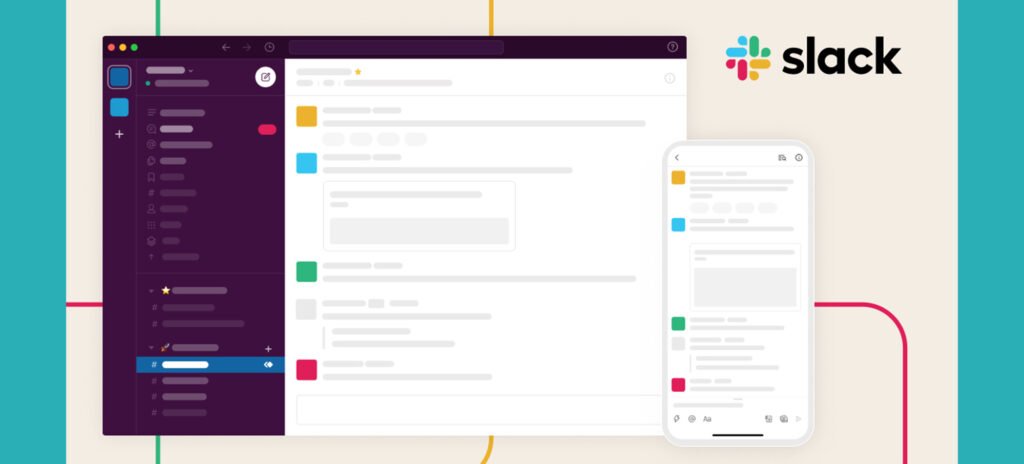 Mailchimp
Mailchimp is an email marketing and social advertising tool that orchestrates and automates campaigns. You can now easily track the traffic garnered from your campaigns; Mailchimp provides multiple integrations with SaaS companies.
· Create personalized emails: – It's time to personalize your emails and get up to 6 times more orders with marketing automation.
· Get insights and analytics: – Mailchimp offers insights and analytics in one place so you can easily access them.
Price: Free! Paid Mailchimp accounts range from $17.80/per month to $479.24/per month.
Google Analytics
Google Analytics is a renowned digital marketing analytics tool that allows website owners and digital marketers to track and analyze their website's performance. Optimizing online performance is required to follow the online aspect of any business.
Here are some critical uses of Google Analytics:
Website Traffic Analysis: Google Analytics tracks the visitors of the website, which includes where they come from, how long they stay, and what pages they visit. Such information is required to understand how people interact with your website and determine the areas needed for improvement.

Tracking goals: – Google analytics permits setting up and monitoring the particular purposes for a website, which can be purchasing or filling out a contact form. This information can support measuring the website's success and marketing campaigns. When starting a business, this digital marketing analytics tool is widely used by marketing.

E-commerce tracking: – If you have an e-commerce website, then google analytics tools can track important metrics like average order value, revenue, and business transactions.
Price: Free for all!!
Spyfu
Spyfu is an effective digital marketing tool that offers keyword research data and competitive intelligence. It assists businesses in enhancing their online marketing efforts by providing insights into competitors' strategies.
SEO ranking analysis: – SpyFu marketing tool offers data on the website's organic search ranking and competitor's rankings. It would help if you used keywords for your website in business for ranking and improving SEO opportunities.

PPC Ad Analysis: – SpyFu permits to see competitor's PPC ad campaigns, considering keywords they are bidding on, their ad copy, landing pages, and other details they use. All such information can help any business to form effective ad campaigns.

Custom reporting: – For any business, customer reporting must track the website's performance and monitor the competitor's activities.
Ubersuggest
Ubersuggest is a digital marketing tool that offers keyword research and SEO analysis data. It guides the business to improve its online presence by determining the opportunities to rank higher in search engines.
SEO analysis: – Ubersuggest assists business owners in performing a comprehensive SEO analysis of the website and determines any technical issues that might affect the search engine ranking. It suggests progress in keyword targeting and content.
Backlink analysis: – For any digital marketing specialist, it becomes essential to analyze backlinks. Ubersuggest allows you to evaluate backlink profiles and check whether websites link to the site. Such information can assist in determining opportunities to build more high-quality backlinks and improve search engine rankings.
Content ideas: – Digital marketing team also needs creative ideas for the content. Informative articles and blog posts are performing well in getting practical ideas. Ubersuggest offers content ideas for popular and trending topics within the industry.
Price: FREE chrome extension! Lifetime value can range from $120 to $400. Monthly paid versions are available from $12 to $40.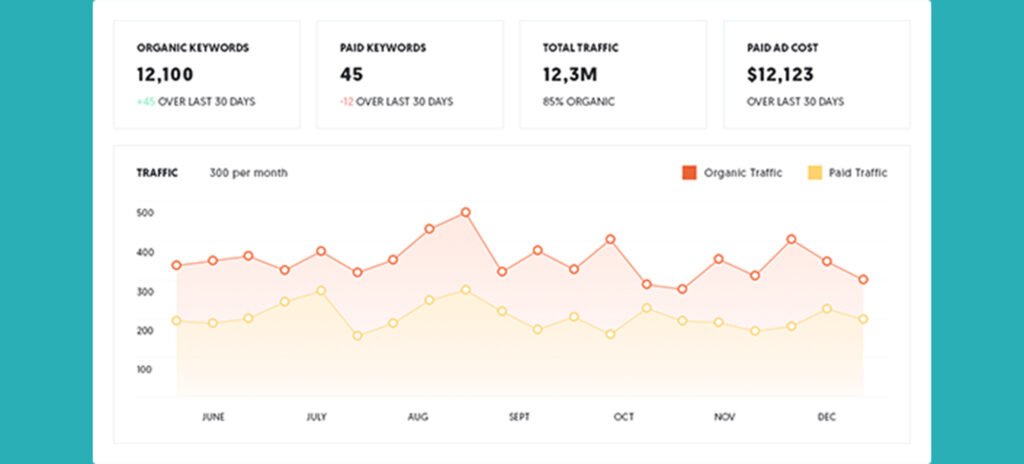 HubSpot
HubSpot is an effective tool for marketers that offers a powerhouse of tools to assist marketers. Hubspot includes a CRM (Customer relationship management) system, a marketing automation tool, and a content management system (CMS) that permits creating, managing, and optimizing their website and blog content.
Inbound marketing software allows businesses to attract, engage, and delight customers online. This software includes search engine optimization (SEO) tools, social media management, content creation and optimization, email marketing, and analytics.
 Customer relationship management (CRM) software helps businesses manage their interactions with customers across various channels. The CRM software includes features for lead tracking, pipeline management, and customer support.
Price: Free to $3,200/month for enterprises, depending on your plan.
Yoast SEO
You might have heard about Yoast SEO; it's one of the most talked about and used digital marketing tools used as WordPress plugins that assist marketers in optimizing their websites to perform better in search results actively.
1. Optimize your content: – Yoast is a popular plugin for WordPress that works with both Gutenberg and classic editor in WordPress. This tool optimizes your content for search engines.
2. Managing redirects: – Yoast support in managing redirects as it's useful for maintaining a website's SEO when pages are deleted or moved. The plugin also includes tools for managing internal linking, which can help improve a website's overall structure and search engine visibility.
Price: Yoast plugin for WordPress is free, and paid premium plans range based on the number of sites you need to be monitored, ranging from $89 to $899 per year for 100 sites.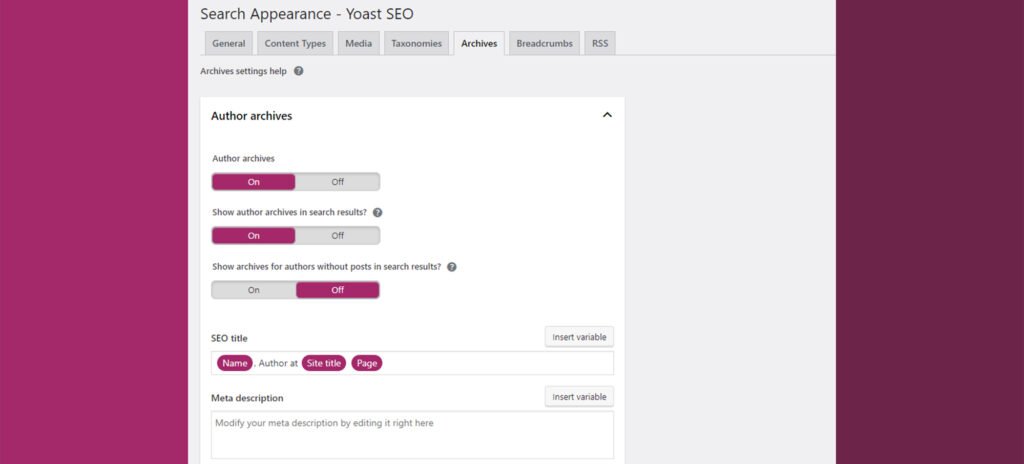 Summary
Automation is necessary to manage marketing efforts in today's digital marketing landscape efficiently. By automating repetitive and time-consuming tasks, businesses can save time, increase efficiency, and ultimately generate more revenue. In this regard, using the right set of tools is crucial. The above ten digital marketing tools are recommended when starting a business to automate specific tasks and improve its marketing efforts.
We at Adeptimize ensure businesses can streamline their marketing efforts and focus on their core operations.